Creating a link to a file or page
How do I add a link on a page?
You can add links to any of your page content areas. A link is any text or image that users can click on to:
go to another page on your site
to visit another web site that you specify
to open a form or other type of document (e.g. a registration form)
send an email to an address you specify in the link
1. Edit the page content area where you want to add a link.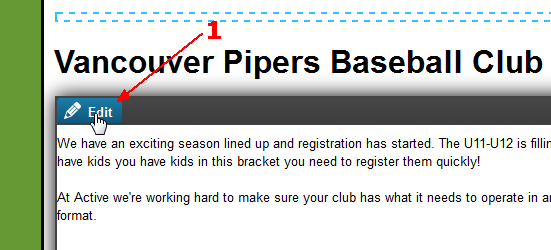 2. In the editor, figure out what type of link you are adding. Are you going to insert a link that opens a document with club rules? or a registration form for download? Are you going to link to another web site or another page on your own site? Once you've decided, you're ready to go. In this example, we are adding a link to the club's registration package.

Highlight the text that will become the link and click the Link button on the toolbar.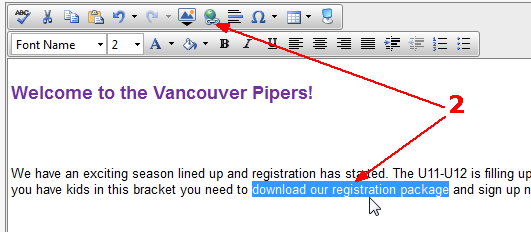 3. Because this is going to link to a registration package, we must select the Site File tab to select a the registration package. Click Site File and then click on the file you wish to link to. If you have not already uploaded the file, you can use the Upload feature to do so now.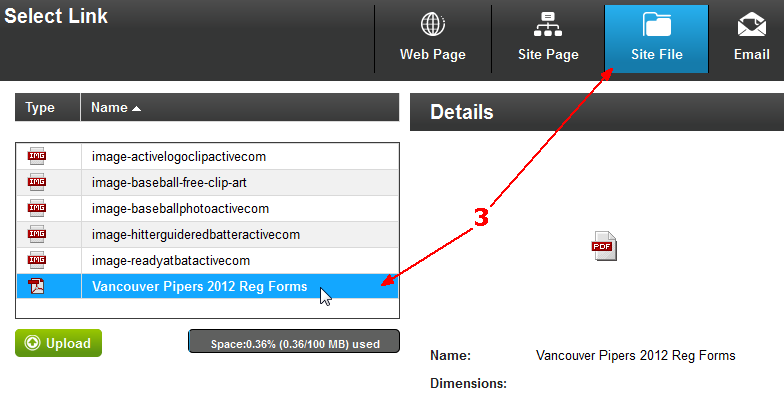 4. Once you have selected the file, click OK. You will see that the text selected earlier is no underlined and appears as a link your users can click on!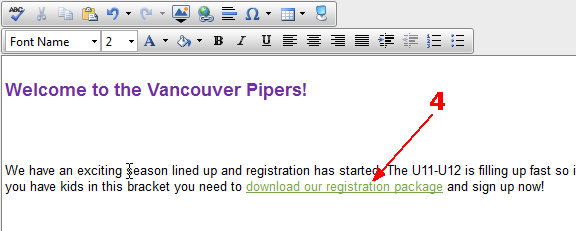 5. Don't forget to click Publish!
The Site Page option links to another page on your site. You just have to select which page you want to link to!
The Web Page option allows you to link to another web site!
The Email option allows you to insert an email address and when users click the link an email will open for them to send a message to the email you have specified.