Hiding a page from the site menu
How do I hide a page from the site menu?
Sometimes you may want to hide a page or remove it from your site so that users of your site won't see it. You can do this with the Hide from menu option in the Page Details settings.
1. To hide a page so it doesn't show on your menu, click on the Pages button.

2. Click once on the page you want to hide.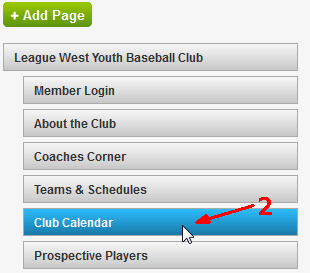 3. Look at the Page Details section on the right and click on the Hide from menu box.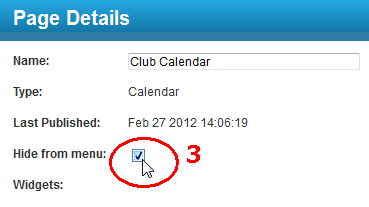 4. Click Save and check your menu - the page is no longer there!