Changing the background image of your site
How do I change the background image?
You can change the picture that lies behind your site's pages if you like. You might want to put a picture from your club's events or some other relevant photo in the background instead of just using the default image.
1. On the toolbar, click the Site button.

2. Click on the Design tab and then click on the Background's Image button.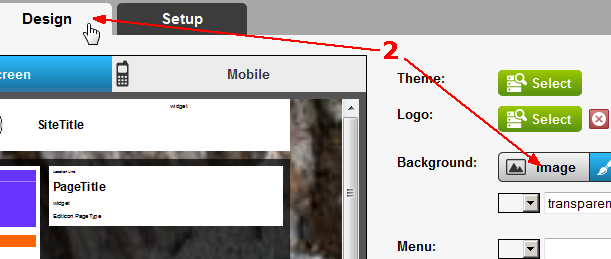 3. When the Image button is clicked, a Select button is displayed. Click the Select button to get a new image for the background.

4. Click on one of the existing pictures .jpg or other image files on the Files tab, or Upload a new image.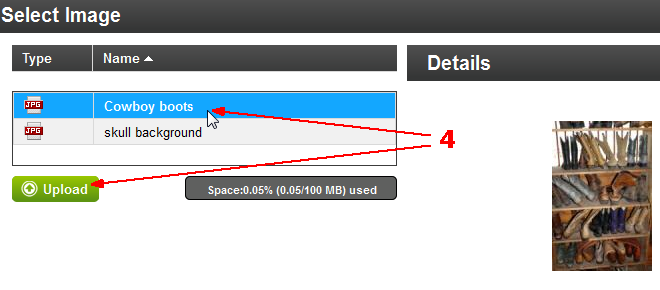 5. Click OK once you have uploaded and/or selected an existing image. The new image is displayed as the background and you must click Save, OK and Close to save the new image and return to your site.