Updating the color scheme of your site
How do I change the menu colors?
Use this procedure to change the color of the menu text and menu background colors.
1. On the toolbar, click the Site button.

2. Click on the Design tab and then use the color dropdown selectors to change the color of your menus and side-panel backgrounds.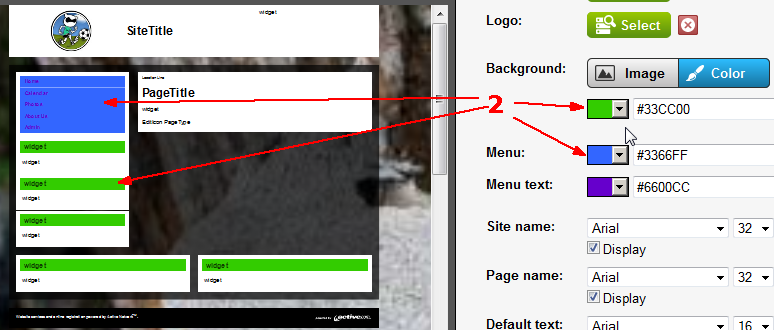 3. Click Save, OK, and Close when you are done. When your site is redisplayed, the colors will be updated with your new selections!