Replacing widgets on a page
How do I add a calendar?
To add a calendar to your site:
1. Click the Pages button on the toolbar.

2. Click the Add Page button.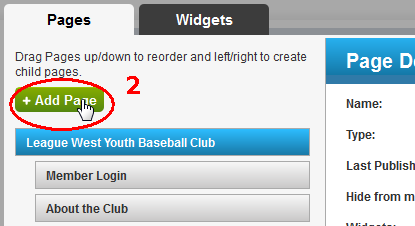 3. Click the Type drop down and select the Calendar option.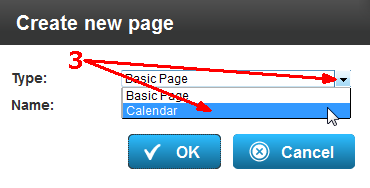 4. Type in a name for the calendar and click OK.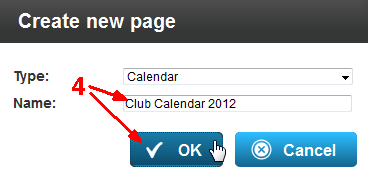 5. The page is added to the bottom of your pages list. Click Save and you're done!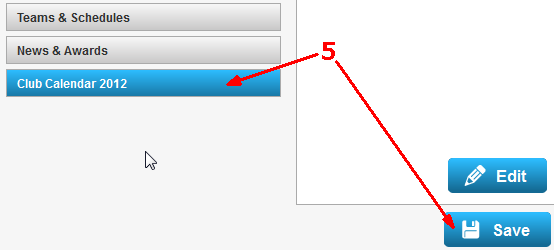 Click Close now to return to your site where you'll see the new page has been added! You can edit the Calendar page and make changes to how it is displayed. See How do I edit my calendar?